Imagine finding your dream home, getting an offer accepted, and going through the closing process such as putting money into escrow before finding out your future home has failed an inspection. 
Wait, this is possible? How can a home inspection fail? What happens if it does? 
There are many reasons why a home inspection fails. If your future home does not pass a home inspection, there are three routes you can take: 
Renegotiate terms

Back out of the deal

Proceed with the purchase as-is 
If the buyer is lucky, the seller will set up the necessary treatments and clear the property of any conditions that are deemed unsatisfactory by the inspector so the buyer doesn't have to resort back to house shopping. 
Whether you're a first time buyer, a real estate agent looking to consult a buyer, or an experienced investor, it's important to be prepared for any missteps throughout closing. In this blog, we're covering everything you need to know about a failed home inspection – including how they can be prevented – so you can take the proper steps to ensure you end up in the home of your dreams!
Reasons Why a Home Inspection Fails
A home inspection involves hiring a professional to conduct a non-invasive, visual examination of your future home to assess it for any physical defects or issues with systems that could result in unsafe conditions or expensive repairs. 
For example, a hopeful home buyer discovers termites in their dream home. What does this mean? While it depends on the severity of the situation, termites could be grounds for terminating a home deal. Other reasons for failed home inspections include the following. 
Rundown roofing
Asphalt shingle roofs last 15 to 20 years. Inspectors will call out brittle, curled, or broken shingles, and any loose flashing or leaky spots. A severely neglected roof could cost $10,000 or more to replace.
You can prevent this home inspection fail by replacing damaged shingles and flashing. Rechalk areas where ventilation pipes penetrate the roof.
Drainage issues or faulty foundation
Surface grading around a home can cause serious drainage issues and foundation damage. Improper grading can lead to leaky basements, causing mildew and other problems. It can also create spongy soil that causes foundations to shift.
Foundation problems are one of the most costly issues to fix, in some cases costing in excess of $10,000. Signs of foundation issues include doors and windows that stick, cracks in walls above doorways, sloping floors, and L-shaped or horizontal cracks in the visible parts of the exterior foundation.
If you know your home has serious foundation issues, it might be best to take care of them before you sell the house, as few buyers will want to deal with the hassle of fixing a foundation. 
As far as minor foundation repairs go, add topsoil to grade the ground and create a slight 10-foot long slope around the home. For every foot you move away from the home, the ground should slope down one inch. Fill any cracks with epoxy or silicone caulk. Seal the exterior foundation with a waterproof coating. Adjust doors and windows to make sure they all open and close without sticking.
Plumbing problems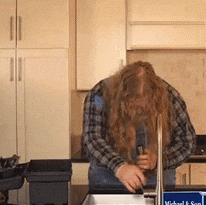 Damaged pipes, malfunctioning water heaters, and backed-up sewage systems are costly to fix and common things that fail a home inspection. Consider upgrading your plumbing with modern piping. At a minimum, repair any visible leaks. Unclog and clean out drains. It can also help to reseat any toilets and install new wax rings.
Pest infestations
There is nothing that will send some homebuyers running quite like an infestation of pests, especially termites. Termites and other wood-eating insects can cause significant structural damage if left untreated. Hire a pest control company to evaluate your home before putting it on the market. If termites are found, you may need to disclose it. 
Hidden mold
Discovering mold during an inspection can spell (and smell) trouble. Extensive mold infestations can be costly to fix. You can tell there is mold based on musty odors in your home. Mold is caused by excessive moisture and is usually a sign of a leak or drainage issue. Be sure to repair any obvious leaks or malfunctioning gutters and maintain proper humidity levels inside the house. 
Failing HVAC systems
Heating systems that are nearing the end of their lives, such as a furnace, can cost a potential buyer from $5,000 to $8,000 replacement cost. Other issues include non-working controls, blocked chimneys, damaged heat exchangers, and exhaust flues that are not up to code.
Having your furnace inspected annually can help extend its life. Consider replacing your furnace to keep buyers from walking away.
Electrical wiring
Home inspectors commonly encounter problems with electrical wiring such as reverse polarity, missing junction boxes, and damaged receptacles. Homes built between 1965 and 1973 may have inferior aluminum wiring, a concern home inspectors will also identify. Have a licensed electrician inspect and upgrade any faulty outlets and junction boxes. Make sure that your breaker box is correctly labeled as well.
Structural damage
Many houses sustain some, although usually not serious, damage to structural components such as foundation walls, floor joists, rafters or window and door headers. These problems are more common in older homes.
Structural repairs are among the most costly and can turn buyers off. If your home shows signs of structural flaws, hire a structural engineer to assess the extent of the problems and the potential repair costs.
Option 1: Renegotiate Terms
If you find out your home needs repair after a failed inspection, it is in the seller's best interest to pay for the repair if they want to close the deal. If the seller does not agree to any repairs, the buyer may instead renegotiate the price of the house or other terms of the deal to reflect the lesser value of the home. 
If the seller is willing to cooperate, the home buyer can continue on to the next stop in the home closing process – obtaining the appraisal. 
Option 2: Back Out of the Deal
After the home inspection, buyers can request for repairs to the property in a repair request addendum. If things do not play out and the seller is not cooperative, then the home buyer would be able to walk away from the deal and recuperate their money. 
Option 3: Proceed With Purchase
Sometimes, if the buyer is very determined to purchase and is in love with the property, they may decide to proceed with the purchase without negotiating terms anyway and make the repairs themselves. This is definitely possible, especially if paying in cash as they don't have to worry about financing with a lender who has to approve the purchase. 
Pass Your Next Home Purchase With Flying Colors 
Buying or selling a home? Don't get caught up in a failed home inspection! New Venture Escrow is more than just an escrow company – we're an experienced team of real estate professionals with the goal of guiding you through every step of the closing process. Contact us today to get started and close on your home without breaking a sweat!
As an experienced real estate agent, you're undoubtedly familiar with the complexities inherent in property transactions. One tool that has the potential to significantly benefit
Read More »