Countless resources are available to consult online when buying and selling houses. In most cases, people still choose to work with a realtor because it is time consuming to manage a home sale on your own.
A realtor's main goal is to help you achieve your home selling needs, but they are also operating a business and have many priorities. How can you be certain the agent will listen to your unique needs?
It takes strong, direct communication and a spirit of trust to form a good relationship with your realtor. The key is to know the right questions to ask your real estate agent before you begin.
Collecting these answers will make the home selling process smoother. Read on for our guide to the top questions to ask real estate agents when selling!
1. Can You Provide Details On Your Professional Experience?
First, make sure you check your realtor's qualifications. A good real estate agent will have no problem showing you a copy of their valid realtor's license.
Next, collect some data! An experienced realtor anticipates problems and is able to provide evidence of past performance selling homes. Make sure the realtor has extensive knowledge about what's going on in the industry, especially in your market area.
Ask for references from prior customers. Inquire about recent sales the agent has completed in your area. Request a list of completed sales from the last one to two years.
Last, test their knowledge. A successful realtor is familiar with the local market and should be able to talk about highlights of the area easily.
2. Do You Represent Buyers, Too?
The realtor, also known as a listing agent, can work with both buyers and sellers depending on state regulations. Assess your realtor's priorities by checking out if they also work with buyers.
Sellers, make sure your realtor has actually been representing other sellers recently. It is a red flag if they have not served as a selling agent in recent months.
Additionally, you may want their help buying a home! Advantages of working with an agent that represents both buyers and sellers include an up-to-date understanding of trends in the buyers market and familiarity with the competition.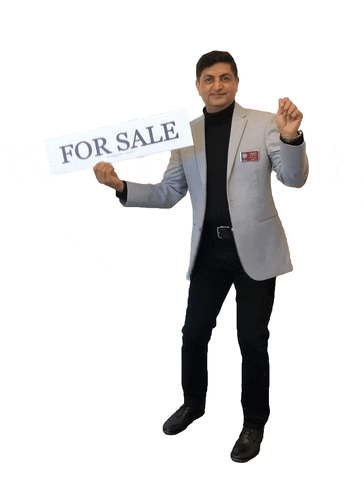 3. What Is Your Marketing Strategy?
It's 2021! An online listing through MLS listings is the bare minimum. The marketing strategy for selling your home matters.
Your real estate agent plays an active role in the exposure your home receives. Will the realtor give you staging advice and guidelines? Are there additional fees for select marketing options? Ask your realtor to provide a written marketing plan.
The plan should include :
Mixed media methods
Strategies to make your property stand out
Samples or prior materials showing professional quality images
Posting to various online real estate portals
Posting on social media
Determine if a custom website or a virtual home tour is an available option – these convenient features attract buyers' attention.
4. Where Does My Money Go When I Work With You?
Seek transparency and be thorough about all financial matters. Hidden fees are not fun!
Find out everything that is included in the listing agent fees before entering an agreement. There is no universal commission rate for selling a house, but at a minimum, expect an average amount of about 6% of your home's selling price.
Take the time to ask how the commission works. Typically, the commission is split evenly between the buyer and seller. From there, the amount may be divided between the broker and the individual agent you have been working with.
Often, the seller may be asked to pay the commission for both the buyer's agent and seller's agent. Be sure you are clear on how this aspect will work to avoid surprises. You also want to review your contract to find out if you have to pay a commission if your home does not sell for any reason.
You may be able to negotiate select items. Ensure that all costs are included in a final, written agreement.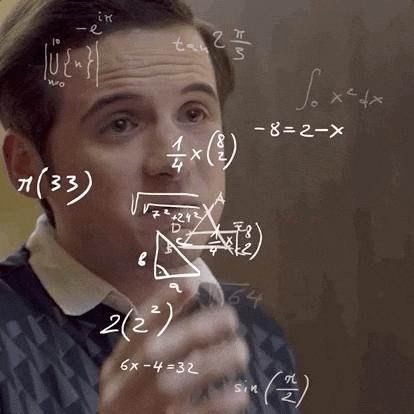 5. How Did You Calculate The List Price of My House?
Pricing is a very complicated matter and arguably the most important factor to sellers. Remember that there is not a special formula or one-size-fits-all approach. Creating a sales price is an art.
Your realtor should be able to give you a detailed explanation of how they calculated the list price. Realtors also have access to data about local minimum and maximum sale prices, days on the market, and the impact of overpricing.
The relator shines when they can determine where your home fits into the norms of the local market. A veteran agent articulates the pricing adjustments that were made. The agent knows exactly what is in demand and what buyers want. Don't end the list price conversation until you truly grasp the reasoning!
6. What Must I Do To Get My Home Ready to sell?
Now that the list price is established, it's time to get your house ready to sell. Your real estate agent is your trusted source for keeping up with the competition.
Together, discuss upgrades and repairs that will increase curb appeal. Your realtor should have some go-to hacks to make sure your home is at its finest.
Take a look at our preparing your home for sale checklist to preview what to expect!
7. How Much Time Will the Sales Process Take?
Finally, take a look at the big picture together. Get a range of your realtor's average sale timeline.
Reflect on your own expectation for the relator's involvement. Will you work directly with your agent or will you need to work with an assistant? How many other clients does the realtor currently represent? Are you looking to sell quickly or are willing to bide time for the right buyer? Consider if the agent has the necessary amount of time to dedicate to your home sale.
The realtor's timeline to complete the sale is an important metric in comparison to the median days on market. While timelines will vary, multiple sales taking over six months is a bad sign.
This is a good time to recap the closing process and discuss the real estate agent's approach to an efficient escrow process.
Sell Your Home With Minimal Stress
We hope you now feel ready to move forward in the home selling process! Visit New Venture Escrow for more tips to have a smooth and efficient selling experience, and let us guide you through escrow!
Like this article? Share it!